Momo just arrived here today 8 Aug'11. He's an adorable 5 months old Chihuahua.

Momo just arrived at Singapore Dog HotelMore of Momo during Playtime
We brought Momo & Jake to the Bukit Batok Park on National Day, 9.8.11.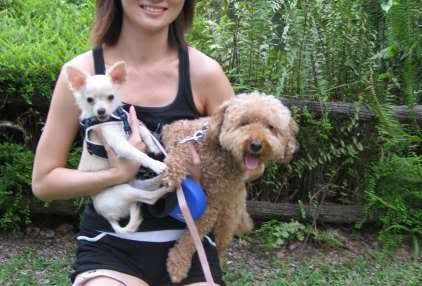 Momo was still practising to walk on his leash when he came.
By last night, Michael managed to walk him successfully on his leash &
we are happy to report that he is happily & confidently walking on leash now.
To try out Junie's Dog Hotel for Dog Boarding,
Visit
Singapore Dog Hotel
for Full Details:
Singapore Dog Hotel